Here are the first three books in the Second Chances series.
This will be a five-book series (plus the Prequel). Each story features a different woman and is complete, with no cliff-hangers.
Prequel
FREE on iTunes, B&N and Kobo
Also FREE on Amazon US, UK, CA, AU
Sometimes love blossoms in the most unlikely places. Like many small towns, Chance California is losing businesses and residents at an alarming rate. Can five women who suffered recent heartbreak put their energies into stopping the town's decline? In this short prequel, get to know the women who join forces to bring new businesses, new residents and new life to their town. And who knows… they just might find that elusive love at the same time.
AMAZON US AMAZON UK iTUNES B&N KOBO
Lianne

Following in her late husband's footsteps, Lianne takes a giant leap of faith and visits the spectacular Cornwall coast of England. Here on magnificent windswept beaches, she hopes to find herself again. What she doesn't plan for is a growing attraction to a local man… and his dog. But just as they're about to become intimate, he disappears, leaving her questioning her ability to love again.
AMAZON US AMAZON UK iTUNES B&N KOBO
Madison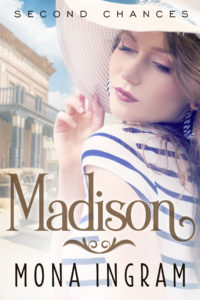 On the verge of breaking out in Hollywood, Maddie Lamont discovers the hard way that people often aren't who they seem. Broken-hearted and disillusioned she returns to her hometown of Chance, where along with her friends she seizes the opportunity to revitalize the dying town. Can reclusive author Dylan Hawkins make her believe that he is worth a second chance at love?
AMAZON US AMAZON UK iTUNES B&N KOBO
Next In The Series
Emma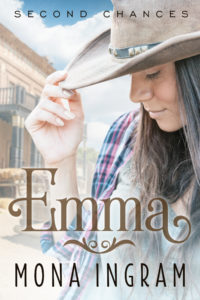 Emma has it all – a handsome husband, a position with one of San Francisco's premier law firms and a new son. But when her happy life becomes a nightmare beyond her control she withdraws into herself, eventually quitting her job and returning to Chance.
Back in her home town, she discovers that she's not the only one who has suffered loss. As she quietly helps those in need of her expertise, she finds that life is still worth living, and that love is all around.