Sometimes I need to remind myself that there are other genres out there in the big wide world of books beyond romance. Especially now, when I've finished and uploaded a book and have yet to start on the next one. I like to clear my head of the characters who shared it during the writing of the last book and take a little break. Here are some books that have reminded me that our choices are endless…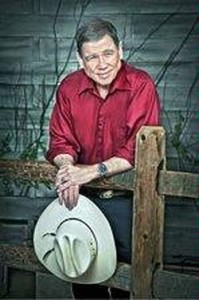 An author friend of mine recommended James Lee Burke. This author needs no introduction to his thousands (probably millions) of fans. His prose is exquisitely written, the descriptions so finely rendered that when I'm reading I can feel the breeze on my face, smell the swamp and taste the jambalaya. My goodness, this man can write! And as a bonus, there's always a memorable character we can relate to, involved in something decidedly dangerous.
I've been reading a few of Burke's Dave Robicheaux series and enjoying them immensely. As a matter of fact, I think it's time for another!
Once in a while a book comes along that's so good I want to read it twice. That was the case with Dog's Run, a slice of life book by NYTimes Bestselling author Nick Russell. Nick's fans know and love his Big Lake series. I read those enthusiastically, because that's what you do when you feel you know the characters… you want to see what they're going to get up to next.
But every once in a while Russell switches things up with something different. That's the way I feel about Dog's Run – as I said, it's good enough to read twice. I won't try to describe the story line, but I will say that the writing is superb. Just read the reviews and you'll see what I mean. I enjoyed the story so much I sent him a message asking if there would be a follow-up book, and he replied that yes, he's working on one, tentatively titled Return to Dog's Run.
I discovered a new author recently – Mark Dawson. He's written several series, but I'm currently reading his John Milton series. Milton is a former British SAS agent who roams the world, usually helping someone while running from all sorts of bad guys who are out to get him. Escapism? Absolutely, and some of the best. Check out his Amazon Author Page.
Next on my TBR List will be a new offering by Russell Blake. Action/Adventure fans will know Blake for his highly acclaimed Jet series.
Although post-apocalyptic is not generally my thing, I took the time recently to read the snippet Blake posted about Book One in his upcoming series, and I'm already hooked. Read the excerpt here, and I'm sure you'll agree that it's going to be a great series. April 18th can't come quickly enough for me!
And now back to work. Or maybe I'll take one more day off. There's a great book on my e-reader calling for my attention!
Happy reading.